FREE SOAPSTONE SINK!
For the month of August, get any standard Vermont Soapstone sink FREE with a 40+ square foot installation booked this month.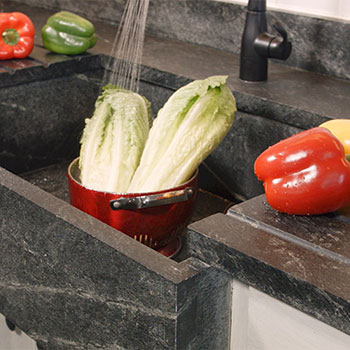 *Minimum slab order of 40 square feet required. Your project does not have to be installed during August, just book it this month. We install throughout the North Eastern U.S.