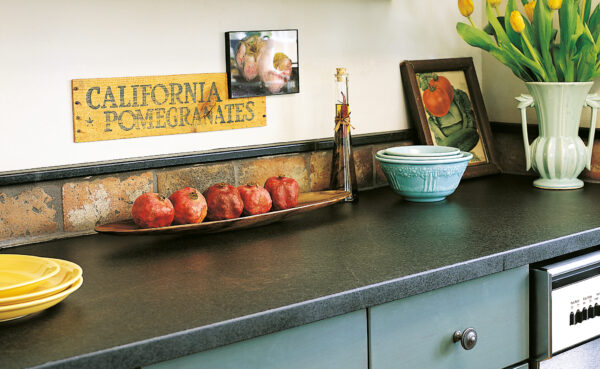 "Craftsmanship requires a fusion of skills, knowledge, understanding and imagination, perfected by experience."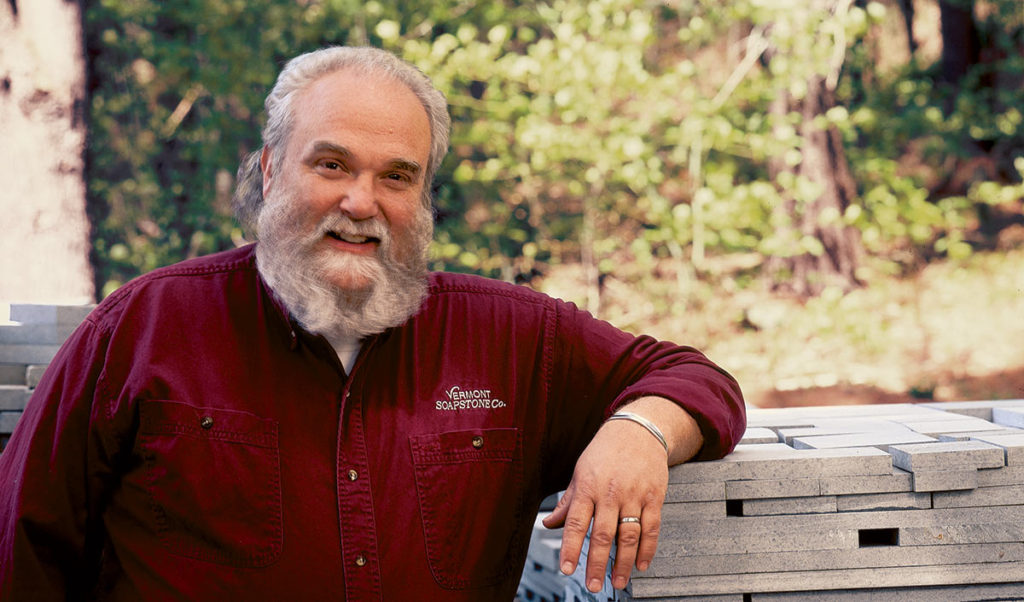 Welcome To Vermont Soapstone
Since the 1850s, Vermont Soapstone has been crafting the finest soapstone fixtures and home accents.
As durable as it is timeless, soapstone can seem to be a bit of an enigma…
Old & New? It feels equally at home in slick, modern settings as it does in antique home restorations.
Hard & Soft? Used even in high-traffic areas, soapstone flooring will last forever, and yet it is soft enough to shape using simple woodworkers tools.
Light & Dark? Left untreated soapstone has a cool blue-grey tone — oil it regularly to bring out its rich dark sheen.
Soapstone is gorgeous. It has a very soft texture, and wonderful veining. Soapstone never stains because it is non-porous. This also makes it the ideal kitchen surface — cleanups are an absolute breeze and there are no pores to retain bacteria from meat and fish.
If you are looking for something unique, choose VT Soapstone.
Who We Are
Since 1856, the craftsmen at Vermont Soapstone have been handcrafting custom fixtures and home accents in our Perkinsville, VT facility.
Originally producing primarily bed warmers, boot dryers, heat registers, griddles and wood burning stoves, today Vermont Soapstone is widely known for our flooring, countertops and wide, deep sinks. After you've invested your time and hard earned money into your soapstone – and we've painstakingly crafted it to your precise specifications – rest assured we're going to do everything in our power to ensure it makes it from Vermont to your home, safe and sound. We've been fabricating, custom-crating and shipping nationwide and to Canada and Mexico for decades.
Whether you are looking for a custom-built fixture, or something "off the shelf", call us today — we love helping people!
Our Products
VERMONT SOAPSTONE'S PRODUCT OFFERINGS INCLUDE HIGHLY DURABLE, LUXURIOUS SOAPSTONE FIXTURES FOR EVERY ROOM IN THE HOUSE AS WELL AS OUTDOOR FIXTURES SUCH AS PLANTERS, BACKYARD GRILL SURROUNDS, WALKWAY PAVERS, ETC.
VERMONT SOAPSTONE LISTS A HANDFUL OF "OFF THE SHELF" PRODUCTS, BUT WE PRIDE OURSELVES ON OUR ABILITY TO WORK WITH THE HOMEOWNER, ARCHITECT AND CONTRACTOR TO CREATE ONE-OF-A-KIND CUSTOM SOAPSTONE PIECES.