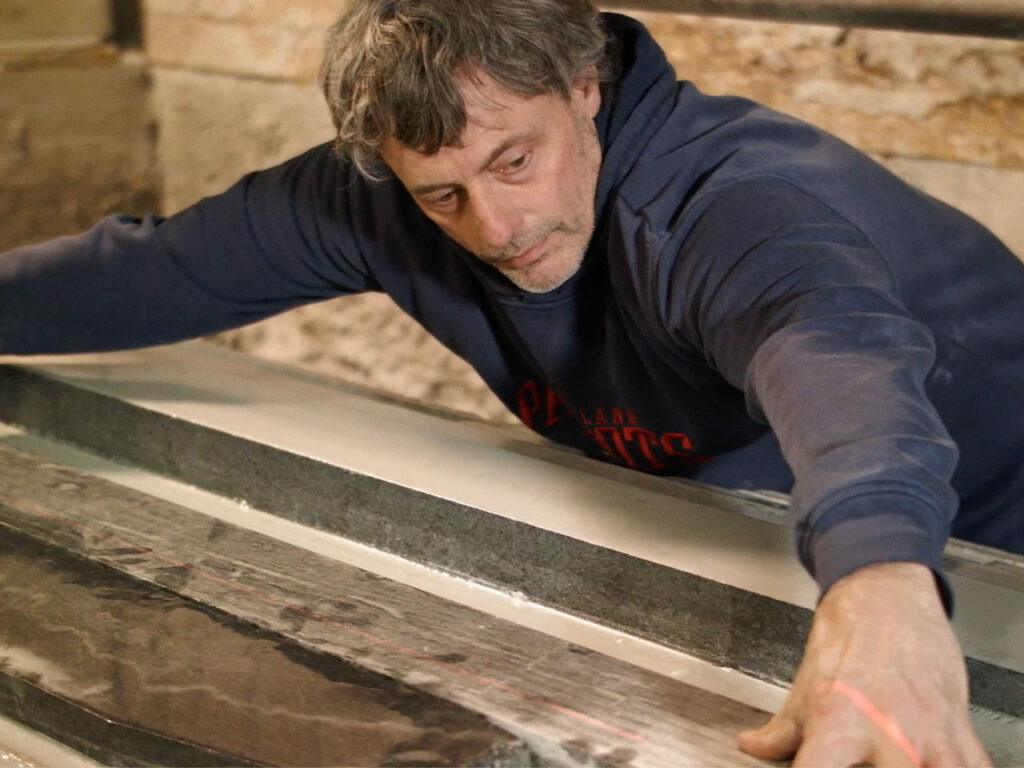 Craig, Bridge Saw Operator and Safety Supervisor
Craig has been running our bridge saw cutting soapstone for 22 years. He says keeping up with Gene is his toughest challenge.
Craig likes watching sports and hiking with family and friends. He's glad the Red Sox and Patriots play in different seasons and allow a little time off. Craig works a four-day week to watch his grandson on Fridays and says it keeps him young.