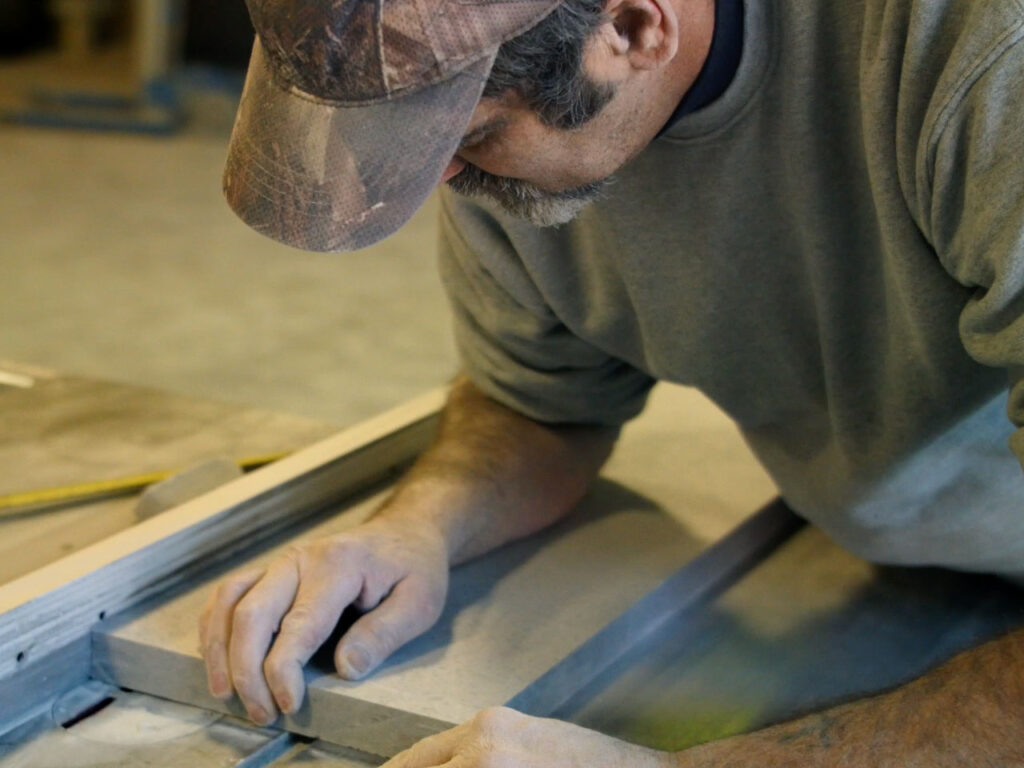 Gene, Shop Manager & Sink Builder
Gene has been working at Vermont Soapstone for 37 years, and that equates to more experience with soapstone than most shops combined knowledge. Simply put, nobody knows soapstone like Gene. He's our go to guy for fabrication projects throughout the process and can solve most problems before they arise.
During hunting season, you won't find Gene at work…those weeks in the woods recharge him for the year ahead. When not working stone or out hunting, Gene enjoys his young grandchildren's company.